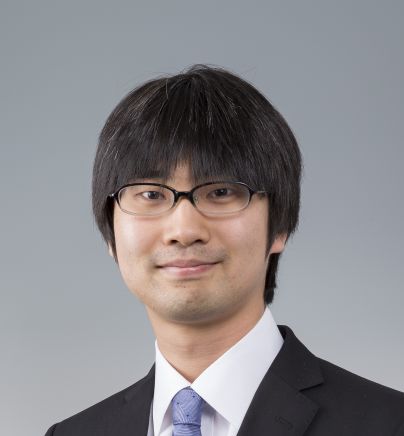 Ibuki Kawamata
川又 生吹


last update: October, 23, 2023
hide/show Japanese
Profile
Name: Ibuki Kawamata
Mail: ibuki.kawamata[at]tohoku.ac.jp
Mail: mail[at]ibuki-kawamata.org

博士(情報理工学)

Ph.D (Information Science and Technology)


2016-:

助教

Assistant Professor,

東北大学

Tohoku University

大学院工学研究科 ロボティクス専攻 分子ロボティクス研究室

Molecular Robotics Laboratory, Department of Robotics, Graduate School of Engineering
2020-2024:

助教(兼任)

Assistant Professor (concurrent post),

お茶の水女子大学

Ochanomizu University

基幹研究院自然科学

Natural Science Division, Faculty of Core Research (

クロスアポイントメント

Cross-appointment)
2017-2018: Visit Simmel Lab in Technical University of Munich for collaboration research
2014-2016:

助教

Assistant Professor, Molecular Robotics Laboratory, Department of Bioengineering and Robotics, Graduate School of Engineering,

東北大学

Tohoku University
2014: Ph.D (Information Science and Technology) from the Department of Computer Science, Graduate School of Information Science and Technology,

東京大学

The University of Tokyo
2013-2014: Visiting the Molecular Robotics Laboratory, Department of Bioengineering and Robotics, Graduate School of Engineering, Tohoku University
2011-2014: JSPS Research Fellowships for Young Scientists

(日本学術振興会特別研究員 DC1)

2011: Received a Master of Information Science and Technology (Department of Computer Science, Graduate School of Information Science and Technology, The University of Tokyo)
2009: Received a Bachelor of Science (Department of Information Science, School of Science, The University of Tokyo)
2005: 栃木県立 宇都宮高等学校 卒業
Academic Society
所属学会
Researcher database
Software, material
DNA helix drawer

Presentation timer

DNA origami 入門

A zip file of the source code for the coarse-grained simulation of DNA nanostructure on a webserver.
At the moment, the source code is only for skilled users, and use the source code at your own risk.
I shall not be responsible or liable for any loss, damage, trouble, or problem caused by this software.
Gallery
Publication
Deepak Karna, Eriko Mano, Jiahao Ji,

Ibuki Kawamata*

, Yuki Suzuki*, Hanbin Mao*, Long-range Chemo-mechanical Force Modulates Higher Order Mesoscale Biostructures, Nature Communications, Vol. 14, 2023, DOI:10.1038/s41467-023-41604-z
Nathanael Aubert-Kato, Geoff Nitschke,

Ibuki Kawamata

, Akira Kakugo, Collective Cargo Transport and Sorting with Molecular Swarms, ALIFE 2023: Ghost in the Machine: Proceedings of the 2023 Artificial Life Conference, pp. 593--601, 2023, DOI:10.1162/isal_a_00593
Kotaro Watanabe,

Ibuki Kawamata

, Satoshi Murata, Yuki Suzuki, Multi-reconfigurable DNA Origami Nanolattice Driven by the Combination of Orthogonal Signals, JACS Au, Vol. 3, Issue 5, pp. 1435-1442, 2023, DOI:10.1021/jacsau.3c00091
Taisei Mori,

Ibuki Kawamata

, Satoshi Murata, Self-replication and Mutation of Polymeric Molecules Simulated by Simplified Chemistry, 14th International Workshop on Parallel and Distributed Algorithms and Applications (PDAA), in Tenth International Symposium on Computing and Networking Workshops (CANDARW), pp. 192-198, 2022, DOI:10.1109/CANDARW57323.2022.00083

Ibuki Kawamata

, Book sections: "Secondary Structure Prediction and Sequence Design Technology", "Trends in DNA Logic Circuit Technology", in "Molecular Robotics, An Introduction" by Satoshi Murata, 2022, DOI:10.1007/978-981-19-3987-7_2
Antti Elonen, Ashwin K. Natarajan,

Ibuki Kawamata

, Lukas Oesinghaus, Abdulmelik Mohammed, Jani Seitsonen, Yuki Suzuki, Friedrich C. Simmel, Anton Kuzyk, Pekka Orponen, Algorithmic design of 3D wireframe RNA polyhedra, ACS Nano, Vol. 16, No. 10, pp. 16608-16616, 2022, DOI:10.1021/acsnano.2c06035/

Ibuki Kawamata

, Book chapter: Advancement of Computer-aided Design Software and Simulation tools for Nucleic acid Nanostructures and DNA Origami, in "DNA Origami: Structures, Technology, and Applications" by Masayuki Endo, 2022
Yuki Suzuki,

Ibuki Kawamata

, Kotaro Watanae, Eriko Mano, Lipid Bilayer-assisted dynamic self-assembly of hexagonal DNA origami blocks into monolayer crystaline structures with designed geometries, iScience, Vol. 25, Issue 5, pp. 104292, 2022, DOI:10.1016/j.isci.2022.104292

Ibuki Kawamata

, Shin-Ichiro M. Nomura, Satoshi Murata, Autonomous and Programmable Strand Generator Implemented as DNA and Enzymatic Chemical Reaction Cascade, New Generation Computing, Vol. 40, pp. 723-736, 2022, DOI:10.1007/s00354-022-00156-4
村田智, 葛谷明紀, 藤原慶, 平順一,

川又生吹

, 佐藤佑介, 瀧ノ上正浩, 野村M.慎一郎, 角五彰, 堀豊, 安部桂太, 大学の枠を超えたオンライン生体分子デザインコンペティションの取り組み, 工学教育, Vol. 69, No. 4, pp. 31-39, 2021, DOI:10.4307/jsee.69.4_31
Keita Abe, Satoshi Murata,

Ibuki Kawamata*

, Cascaded pattern formation in hydrogel medium using the polymerisation approach, Soft Matter, Vol. 17, Issue 25, pp. 6160-6167, 2021, DOI:10.1039/D1SM00296A

川又生吹

, 鈴木勇輝, 村田智, DNA origami入門 基礎から学ぶDNAナノ構造体の設計技法, オーム社, ISBN 978-4-274-22713-4, 2021
Yudai Yamashita, Kotaro Watanabe, Satoshi Murata,

Ibuki Kawamata*

, Web Server with a Simple Interface for Coarse-grained Molecular Dynamics of DNA Nanostructures, Chem-Bio Informatics Journal, Vol. 21, pp. 28-38, 2021, DOI:10.1273/cbij.21.28
Shoji Iwabuchi,

Ibuki Kawamata

, Satoshi Murata, Shin-Ichiro M. Nomura, Large, square-shaped, DNA origami nanopore with sealing function on giant vesicle membrane, Chemical Communications, Vol. 57, pp. 2990-2993, 2021, DOI:10.1039/d0cc07412h
Deepak Karna, Morgan Stilgenbauer, Sagun Jonchhe, Kazuya Ankai,

Ibuki Kawamata

, Yunxi Cui, Yaorong Zheng, Yuki Suzuki, Hanbin Mao, Chemo-mechanical Modulation of Cell Motions Using DNA Nanosprings, Bioconjugate Chemistry, Vol. 32, Issue 2, pp. 311-317, 2021, DOI:10.1021/acs.bioconjchem.0c00674
Shiyun Liu, Satoshi Murata,

Ibuki Kawamata*

, DNA Ring Motif with Flexible Joints, Micromachines, Vol. 11, Issue 11, pp. 987, 2020, DOI:10.3390/mi11110987
Yuta Matsumura,

Ibuki Kawamata

, Satoshi Murata, Design Automation of Polyomino Set That Self-Assembles into a Desired Shape, 26th International Conference on DNA Computing and Molecular Programming, LIPICS, Vol. 174, ISBN 978-3-95977-163-4, pp. 8:1-8:15, 2020, DOI:10.4230/LIPIcs.DNA.2020.8
Tatsuya Yamashita, Teijiro Isokawa, Ferdinand Peper,

Ibuki Kawamata

, Masami Hagiya, Turing-completeness of asynchronous non-camouflage cellular automata, Information and Computation, Vol. 274, pp. 104539, 2020, DOI:10.1016/j.ic.2020.104539
Yuki Suzuki*,

Ibuki Kawamata*

, Kohei Mizuno, Satoshi Murata, Large deformation of a DNA origami nanoarm through the cumulative actuation of tension-adjustable modules, Angewandte Chemie International Edition, Vol. 59, Issue 15, pp. 6230-6234, 2020, DOI:10.1002/anie.201916233
Taiki Watanabe, Yusuke Sato, Hayato Otaka,

Ibuki Kawamata

, Satoshi Murata, Shin-Ichiro M. Nomura, DNA Origami "Quick" Refolding inside of a Micron-Sized Compartment, Molecules, Vol. 25, Issue 1, pp. 8, 2020, DOI:10.3390/molecules25010008
Yusuke Sato, Ken Komiya,

Ibuki Kawamata

, Satoshi Murata, Shinichiro M. Nomura, Isothermal amplification of specific DNA molecules inside giant unilamellar vesicles, Chemical Communications, Vol. 55, pp. 9084-9087, 2019, DOI:10.1039/c9cc03277k
Satoshi Murata,

Ibuki Kawamata

, Yuki Suzuki, Shinichiro M. Nomura, Developing Students Abilities by Design Competition, JSEE Annual Conference International Session Proceedings, Vol. 2019, pp. 68-73, 2019, DOI:10.20549/jseeen.2019.0_68
Keita Abe,

Ibuki Kawamata

, Shin-ichiro M. Nomura, Satoshi Murata, Programmable reactions and diffusion using DNA for pattern formation in hydrogel medium, Molecular Systems Design & Engineering, Vol. 4, Issue 3, pp. 639-643, 2019, DOI:10.1039/C9ME00004F
Takuto Hosoya,

Ibuki Kawamata

, Shin-ichiro M. Nomura, Satoshi Murata, Pattern Formation on Discrete Gel Matrix based on DNA Computing, New Generation Computing, Vol. 37, Issue 1, pp. 97-111, 2019, DOI:10.1007/s00354-018-0047-1
川又生吹, 他 (分子ロボティクス研究会著), 村田智編, 分子ロボティクス概論 分子のデザインでシステムを創る, eBook Series No. 3 情報計算化学生物学会 (CBI学会)出版 ISBN 978-4-9909076-4-8, 2019
Thanapop Rodjanapanyakul, Fumi Takabatake, Keita Abe,

Ibuki Kawamata

, Shin-ichiro M. Nomura, Satoshi Murata, Diffusion modulation of DNA by toehold exchange, Physical Review E, Vol. 97, Issue 5, pp. 052617, 2018, DOI:10.1103/PhysRevE.97.052617
Takashi Nakakuki, Jun-ichi Imura,

Ibuki Kawamata

, Satoshi Murata, Robustness of DNA Strand Displacement Systems, IFAC-PapersOnLine, Vol. 51, Issue 31, pp. 32-37, 2018, DOI:10.1016/j.ifacol.2018.12.081
Satoshi Murata,

Ibuki Kawamata

, Shin-ichiro Nomura, How to Develop Students' Creativity?—A Case of Student Competition of Biomolecular Design, Forma, Vol. 33, pp. S13-S16, 2018, DOI:10.5047/forma.2018.s004
Ryo Kageyama,

Ibuki Kawamata

, Kaori Tanabe, Yuki Suzuki, Shin-ichiro Nomura, Satoshi Murata, Construction of T-motif-based DNA nanostructures using enzymatic reactions, ChemBioChem, Vol. 19, Issue 8, pp. 873-876, 2018, DOI:10.1002/cbic.201700682
Takeo Uchida, Keita Abe, Yuma Endo, Shosei Ichiseki, Satoru Akita, Shiyun Liu, Sho Aradachi, Masataka Saito, Akihiko Fukuchi, Taiyo Kikkawa, Theo Dammaretz,

Ibuki Kawamata*

, Yuki Suzuki, Shin-ichiro M. Nomura, Satoshi Murata, Revolving Vernier Mechanism Controls Size of Linear Homomultimer, Small, Vol. 13, No. 41, pp. 1702158, 2017, DOI:10.1002/smll.201702158
Takahiro Tomaru, Yuki Suzuki,

Ibuki Kawamata

, Shin-ichiro M. Nomura, Satoshi Murata, Stepping operation of a rotary DNA origami device, Chemical Communications, Vol. 53, Issue 55, pp. 7716-7719, 2017, DOI:10.1039/C7CC03214E
Chikako Kurokawa, Kei Fujiwara, Masamune Morita,

Ibuki Kawamata

, Yui Kawagishi, Atsushi Sakai, Yoshihiro Murayama, Shin-ichiro M. Nomura, Satoshi Murata, Masahiro Takinoue, Miho Yanagisawa, DNA cytoskeleton for stabilizing artificial cells, Proceedings of the National Academy of Sciences of the United States of America, Vol. 114, Issue 28 pp. 7228-7233, 2017, DOI:10.1073/pnas.1702208114
佐藤佑介,

川又生吹

, 野村M.慎一郎, アメーバ型分子ロボットの可能性, 医薬と検査機器・試薬, No. 40, pp. 190-194, 2017
Nathanael Aubert-Kato, Charles Fosseprez, Guillaume Gines,

Ibuki Kawamata

, Quang Huy Dinh, Leo Cazenille, Andre Estevez-Torres, Masami Hagiya, Yannick Rondelez, Nicolas Bredeche, Evolutionary optimization of self-assembly in a swarm of bio-micro-robots, The Genetic and Evolutionary Computation Conference (GECCO 2017), pp. 59-66, 2017, DOI:10.1145/3071178.3071289
Keitel Cervantes-Salguero,

Ibuki Kawamata

, Shin-ichiro M. Nomura, Satoshi Murata, Unzipping and shearing DNA with electrophoresed nanoparticles in hydrogels, Physical Chemistry Chemical Physics, Vol. 19, pp. 13414-13418, 2017, DOI:10.1039/C7CP02214J
Tatsuya Yamashita, Teijiro Isokawa, Ferdinand Peper,

Ibuki Kawamata

, Masami Hagiya, Turing-Completeness of Asynchronous Non-camouflage Cellular Automata, Lecture Notes in Computer Science, Vol. 10248, pp. 187-199, 2017, DOI:10.1007/978-3-319-58631-1_15
Fumi Takabatake,

Ibuki Kawamata

, Ken Sugawara, Satoshi Murata, Discretization of Chemical Reactions in a Periodic Cellular Space, New Generation Computing, Vol. 35, Issue 3, pp. 213-223, 2017, DOI:10.1007/s00354-017-0009-z
Yusuke Sato, Yuichi Hiratsuka,

Ibuki Kawamata

, Satoshi Murata, Shin-ichiro M. Nomura, Micrometer-sized molecular robot changes its shape in response to signal molecules, Science Robotics, Vol. 2, Issue 4, 2017, DOI:10.1126/scirobotics.aal3735

Ibuki Kawamata

, Takuto Hosoya, Fumi Takabatake, Ken Sugawara, Shin-ichiro M. Nomura, Teijiro Isokawa, Ferdinand Peper, Masami Hagiya, Satoshi Murata, Pattern Formation and Computation by Autonomous Chemical Reaction Diffusion Model Inspired by Cellular Automaton, The Frouth International Symposium on Computing and Networking, pp. 215-221, 2016, DOI:10.1109/CANDAR.2016.0046

Ibuki Kawamata

, Satoru Yoshizawa, Fumi Takabatake, Ken Sugawara, Satoshi Murata, Discrete DNA Reaction-Diffusion Model for Implementing Simple Cellular Automaton, Lecture Notes in Computer Science, Vol. 9726, pp. 168-181, 2016, DOI:10.1007/978-3-319-41312-9_14
Teijiro Isokawa, Ferdinand Pepper,

Ibuki Kawamata

, Nobuyuki Matsui, Satoshi Murata, Masami Hagiya, Universal Totalistic Asynchonous Cellular Automaton and Its Possible Implementation by DNA, Lecture Notes in Computer Science, Vol. 9726, pp. 182-195, 2016, DOI:10.1007/978-3-319-41312-9_15
Daisuke Kandatsu, Keitel Cervantes-Salguero,

Ibuki Kawamata

, Shogo Hamada, Shin-Ichiro M. Nomura, Kenzo Fujimoto, Satoshi Murata, Reversible Gel-Sol Transition of Photo-Responsive DNA Gel, ChemBioChem, Vol. 17, pp. 1118-1121, 2016, DOI: 10.1002/cbic.201600088
Yusuke Yonamine, Keitel Cervantes-Salguero, Kosuke Minami,

Ibuki Kawamata

, Waka Nakanishi, Jonathan P. Hillab, Satoshi Murata, Katsuhiko Ariga, Supramolecular 1-D polymerization of DNA origami through a dynamic process at the 2-dimensionally confined air-water interface, Physical Chemistry Chemical Physics, Vol. 18, pp. 12576-12581, 2016, DOI:10.1039/C6CP01586G
川又生吹, 他 (分子ロボティクス研究会編), DNA分子デザインのすべて BIOMOD虎の巻, eBook Series No. 2 情報計算化学生物学会 (CBI学会)出版 ISBN 978-4-9903708-9-3, 2016, pdf

Ibuki Kawamata

, Masami Hagiya, Design Automation of Nucleic Acid Reaction System Simulated by Chemical Kinetics Based on Graph Rewriting Model, in "Evolutionary Computation in Gene Regulatory Network Research" by Hitoshi Iba and Nasimul Noman, pp. 211-239, February, 2016, DOI: 10.1002/9781119079453.ch9
Yusuke Yonamine, Keitel Cervantes-Salguero, Waka Nakanishi,

Ibuki Kawamata

, Kosuke Minami, Hirokazu Komatsu, Satoshi Murata, Jonathan P. Hillab, Katsuhiko Ariga, In situ 2D-extraction of DNA wheels by 3D through-solution transport, Physical Chemistry Chemical Physics, Vol. 17, pp. 32122-32125, 2015, DOI:10.1039/C5CP05765E
Masami Hagiya, Shaoyu Wang,

Ibuki Kawamata

, Satoshi Murata, Teijiro Isokawa, Ferdinand Peper, Katsunobu Imai, On DNA-based Gellular Automata, Lecture Notes in Computer Science, Vol. 8553, 2014, DOI:10.1007/978-3-319-08123-6_15

Ibuki Kawamata

, Simulation and Automatic Design of Nucleic Acid Reaction System, Ph.D thesis
Miki Hirabayashi,

Ibuki Kawamata

, Masami Hagiya, Hiroaki Kojima, Kazuhiro Oiwa, Analysis on THz applications for DNA nanomachines, 38th International Conference on Infrared, Millimeter, and Terahertz Waves (IRMMW-THz), 2013, DOI:10.1109/IRMMW-THz.2013.6665783
Masami Hagiya,

Ibuki Kawamata

, Towards Co-evolution of Information, Life and Artificial Life, Natural Computing and Beyond, Proceedings in Information and Communications Technology, Vol. 6, pp. 39-48, 2013, DOI:10.1007/978-4-431-54394-7_4
Miki Hirabayashi,

Ibuki Kawamata

, Masami Hagiya, Hiroaki Kojima, Kazuhiro Oiwa, In silico design control of the trade-off balance in robustness and fragility of logical circuits using DNA nanostructures, 12th IEEE International Conference on Nanotechnology (IEEE-NANO), 2012, DOI:10.1109/NANO.2012.6321946

Ibuki Kawamata

, Nathanael Aubert, Masahiro Hamano, Masami Hagiya, Abstraction of Graph-Based Models of Bio-Molecular Reaction Systems for Efficient Simulation, 10th International Conference on Computational Methods in Systems Biology (CMSB 2012), Lecture Notes in Bioinformatics, Vol. 7605, pp. 187-206, 2012, DOI:10.1007/978-3-642-33636-2_12

Ibuki Kawamata

, Fumiaki Tanaka, Masami Hagiya, Abstraction of DNA Graph Structures for Efficient Enumeration and Simulation, The 2011 International Conference on Parallel and Distributed Processing Techniques and Applications, Proceedings, pp. 800-806, 2011, DOI:10.1007/978-3-642-33636-2_12
Masami Hagiya, Fumiaki Tanaka,

Ibuki Kawamata

, IT for Synthetic Biology and DNA Nanotechnology, Crossroads The ACM Magazine for Students (XRDS), Vol. 17 No. 1, pp. 16-21, 2010, DOI:10.1145/1836543.1836551

Ibuki Kawamata

, Fumiaki Tanaka, Masami Hagiya, Automatic Design of DNA Logic Gates Based on Kinetic Simulation, DNA Computing and Molecular Programming, The 15th International Meeting on DNA Computing and Molecular Programming, Lecture Notes in Computer Science, Vol. 5877, pp. 88-96, 2009, DOI:10.1007/978-3-642-10604-0_9
Funding
研究代表者

, 基盤研究(C), 分子シミュレーションと実験自動化による大規模DNA構造体設計手法の開発, 2022-2026
研究分担者(代表:角五 彰), 基盤研究(A), 分子群ロボティクス:分子群ロボットによる仕事の検証と社会実装課題の提案, 2021-2024

研究代表者

, 三菱財団自然科学研究助成, 若手助成, 多関節からなる柔軟なDNAオリガミナノ構造体の集合, 2021-2022
研究分担者(代表:中茎 隆), 学術変革領域研究(A) 計画研究, ミニマル人工脳のための記憶・学習分子回路の開発, 2020-2025
研究分担者(代表:村田 智), 基盤研究(A), 時空間分子プログラミングの新展開, 2020-2025
研究分担者(代表:オベル加藤 ナタナエル), 国際共同研究加速基金(国際共同研究強化(B)), Optimization of molecular robot swarms for the emergence of collective behaviors, 2019-2024

研究代表者

, 東北大学 学際科学フロンティア研究所 領域創成研究プログラム, 機能性核酸を用いて渦巻状に自己組織化するDNAオリガミの開発, 2019-2021
研究分担者(代表:村田 智), 挑戦的研究(萌芽), DNA膜モチーフによる人工膜システムの創成, 2018-2019

研究代表者

, 若手研究, DNAオリガミ超分子の合理設計に向けた新規プラットフォーム開発, 2018-2021
研究分担者(代表:小長谷 明彦), 基盤研究(A), 分子ロボティクスによる糖尿病モデルマウス血糖値制御法の研究, 2017-2020

研究代表者

, 平成29年度東北大学工学研究科若手教員長期海外派遣プログラム, 実験物理学的アプローチによる新規DNA分子システム開発に関する研究, 2017-2018
研究分担者(代表:村田 智), 基盤研究(A), 分子ロボットの行動プログラミングのための制御系構築, 2015-2018

研究代表者

, 研究活動スタート支援, 核酸を用いたプログラム可能な反応拡散系の設計および実装に関する研究, 2014-2016
連携研究者, 新学術領域研究(研究領域提案型), 構造化ゲルと化学反応場の協働による運動創発, 2012-2017
連携研究者, 基盤研究(S), DNAナノエンジニアリングによる分子ロボティクスの創成, 2010-2015

研究代表者

, 特別研究員奨励費(DC1), 分子計算系の進化的計算手法を用いた設計に関する研究, 2011-2013
科研費データベース
Awards
Lab on a Chip outstanding research award (RSC award), May, 2023
分子ロボティクス若手奨励賞, 2016年3月
Excellent Poster Award, October, 2013
ISNSCE Award, June, 2010
Awards by co-authors
分子ロボティクス若手奨励賞, 山下雄大, 2022年11月
分子ロボティクス若手奨励賞, 吉田海, 2022年11月
学生発表賞, 西山晃平 2021年11月
分子ロボティクス若手奨励賞, 松本大輝, 2021年11月
分子ロボティクス若手奨励賞, 岩渕祥璽, 2021年11月
分子ロボティクス若手奨励賞, 安部桂太, 2019年3月
計測自動制御学会学術奨励賞, 安部桂太, 2018年1月
Student Poster Award, Satoru Yoshizawa, August, 2015
Student Poster Award, Ban Okabayashi, October, 2014
Conference oral presentations
川又生吹, 分子ロボティクス研究会とセッションの紹介, CBI学会2023年フォーカストセッションFS07「分子ロボティクス研究会」, 船堀, 2023年10月
Ibuki Kawamata, Realization of Self-assembling Tiles using DNA Nanotechnology, Mathematics of tilings and quasiperiodic systems, RIMS, Kyoto, Japan, October, 2023 [

Invited talk

]
川又生吹, DNA反応系によるガラス上キネシン-微小管運動の制御, 第12回分子モーター討論会, 仙台, 2023年9月 [

Invited talk

]
川又生吹, DNAナノ構造体のモデル化および可視化のためのソフトウェア講習, 仙台, 2023年9月
川又生吹, 講習2 Visual DSD:DNA 反応系設計ソフトウェア 分子ロボティクス夏の学校2023, オンライン, 2023年7月
Ibuki Kawamata, Molecular-scale robots built from DNA and their self-assembly, Seminar at The Institute of Intelligent Systems and Robotics (ISIR), Paris, France, March, 2023
Ibuki Kawamata, Synthetic DNA reaction-diffusion system for pattern formation, materialization, and wrinkling, Seminar of Laboratoire Jean Perrin, Paris, France, March, 2023 [

Invited talk

]
川又生吹, 講習2 Visual DSD:DNA 反応系設計ソフトウェア 分子ロボティクス夏の学校2022, オンライン, 2022年7月
Ibuki Kawamata, DNA nanotechnology for building mechanical and programmable nano-structures , Molecular Nanotechnology topical Meeting (LIMMS), Online, April, 2022 [

Invited talk

]
Ibuki Kawamata, Reaction-diffusion system using DNA computing and hydrogel platform , International Workshop on Molecular Cybernetics: Toward Chemical AI, Online, March, 2022 [

Invited talk

]
川又生吹, DNA分子を用いてプログラミングした化学反応ネットワーク, 発動分子科学 × 分子サイバネティクス共催ワークショップ, オンライン, 2022年3月
川又生吹, 分子ナノテクノロジーとは, OS 分子ロボティクス・分子サイバネティクス1/2 チュートリアル, 第34回自律分散システム・シンポジウム, オンライン, 2022年1月
Ibuki Kawamata, Sho Aradachi, Satoshi Murata, Development of Browser-Based Software for Intuitively Manipulating and Integrating DNA Nanostructures, Organized Session: Molecular Cybernetics/Robotics & Synthetic/Systems Biology Session, 60th Annual Conference of the Society of Instrument and Control Engineers of Japan (SICE), Online, September, 2021
川又生吹, 講習2 caDNAno DNA オリガミ設計ソフトウェア, 分子ロボティクス夏の学校, オンライン, 2021年7月
川又生吹, 分子システムデザインのためのソフトウェア群, 分子ロボティクス夏の学校, オンライン, 2021年7月
Ibuki Kawamata, Yudai Yamashita, Kotaro Watanabe, Sho Aradachi, Satoshi Murata, Analysis of wireframe DNA nanostructure based on coarse-grained molecular dynamics simulated on a web server with simple interface, Molecular Robotics Session, Chem-Bio Informatics Society (CBI) Annual Meeting 2020, Online, October, 2020
川又生吹, プログラムした通りにDNA反応を時空間発展させる, 核酸化学懇親会2020北海道・東北地区セミナー, 秋保, 2020年1月
川又生吹, 岩渕祥璽, 野村M.慎一郎, 村田智, 筒状DNAオリガミ構造によるリポソーム内外の分子拡散にむけて, SIG-MBI, Yagami Campus, Keio University, Kanagawa, Japan, November, 2019
Ibuki Kawamata, Current and Future Trends of DNA Molecule Computation, SIG-NAC, Yagami Campus, Keio University, Kanagawa, Japan, November, 2019 [

Invited talk

]
Ibuki Kawamata, Sho Aradachi, Satoshi Murata, A database to store design information of DNA nanostructure, Molecular Robotics Session, Chem-Bio Informatics Society (CBI) Annual Meeting 2019, Tower Hall Funabori, Tokyo, Japan, October, 2019
Ibuki Kawamata, Shoji Iwabuchi, Shin-ichiro M. Nomura, Satoshi Murata, Toward molecular diffusion through liposome membrane using DNA origami structure, Japanese Society for Cell Synthesis Research 12.0, Ehime, Japan, October, 2019 [

Poster selection

]
Ibuki Kawamata, Programming DNA reaction-diffusion system for pattern formation in hydrogel medium, Shaping Self-Assembled Mesoscale (Bio)Materials with Microengineering, Kyoto University iCeMS Main Building, March, 2019 [

Invited talk

]
川又生吹, 基礎から学ぶ DNAナノ構造体の設計, 分子ロボ若手会, 東京工業大学田町キャンパス, 2018年11月
Ibuki Kawamata, Thanapop Rodjanapanyakul, Fumi Takabatake, Keita Abe, Shin-ichiro M. Nomura, Satoshi Murata, Modulating diffusion speed of DNA by toehold exchange, The 45th International Symposium on Nucleic Acids Chemistry (ISNAC 2018), Kyoto University Clock Tower Centennial Hall, November, 2018
Ibuki Kawamata, Satoshi Murata, Autonomous and Programmable Strand Generator Implemented as DNA Chemical Reaction Network, The Society of Instrument and Control Engineers Annual Conference (SICE 2018), Nara Kasugano International Forum, September, 2018
川又生吹, 基礎から学ぶ DNAナノ構造体の設計, 産総研BMRI若手会・新学術「分子ロボ」若手会ジョイントセミナー, 産総研, 2018年8月
Ibuki Kawamata, A cellular automaton materialized as a DNA-based reaction-diffusion system, CS Forum, Aalto University, Helsinki, Finland, February, 2018
Ibuki Kawamata, Approximate evaluation and voltage assignment for order/degree problem, The Fifth International Symposium on Computing and Networking, Aomori, Japan, November, 2017
Ibuki Kawamata, Takuto Hosoya, Fumi Takabatake, Ken Sugawara, Shin-ichiro M. Nomura, Teijiro Isokawa, Ferdinand Peper, Masami Hagiya, Satoshi Murata, Pattern Formation and Computation by Autonomous Chemical Reaction Diffusion Model Inspired by Cellular Automaton, The Frouth International Symposium on Computing and Networking, Hiroshima, Japan, November, 2016
Ibuki Kawamata, Teijiro Isokawa, Ferdinand Peper, 計算を行うゲルオートマトンの実現にむけて, 人工知能学会合同研究会 第62回分子生物情報研究会, 慶應義塾大学 日吉キャンパス来往舎, 2016年11月
Ibuki Kawamata, Shota Kawakami, Yu-chin Chen, Shogo Hiratsuka, Sho Aradachi, Daisuke Tamatsuki, Hayato Yuuki, Takuto Takahashi, Eiki Ishihara, Shunsuke Imai, Hayato Otaka, Yuto Otaki, Kenta Suzuki, Taiki Watanabe, Ken Komiya, Fumi Takabatake, Shin-ichiro M. Nomura, Satoshi Murata, Autonomous and Programmable Strand Generator Implemented as DNA Chemical Reaction Network, The 22nd International Meeting on DNA Computing and Molecular Programming, Munich, September, 2016
Ibuki Kawamata, Satoru Yoshizawa, Fumi Takabatake, Ken Sugawara, Satoshi Murata, Discrete DNA Reaction-Diffusion Model for Implementing Simple Cellular Automaton, The 15th Unconventional Computation and Natural Computation (UCNC 2016), Manchester, July, 2016
Ibuki Kawamata, Yuma Endo, Keita Abe, Takeo Uchida, Shosei Ichiseki, Satoru Akita, Shiyun Liu, Sho Aradachi, Masataka Saito, Akihiko Fukuchi, Taiyo Kikkawa,Theo Dammaretz, Shin-ichiro M. Nomura, and Satoshi Murata, Size Controllable Homomultimer Made of Single DNA Origami Monomer, IEEE-NEMS 2016, Matsushima, Sendai, Japan, April, 2016
川又生吹, DNA反応のカスケードをプログラムして時間的・空間的に発展させる, 分子ロボティクス定例研究会, 東北大学青葉山キャンパス, 2015年12月
Ibuki Kawamata, Fumi Takabatake, Satoshi Murata, Masami Hagiya, Traveling of gelation and solation of polymer using reaction and diffusion of DNA, Japanese Society for Cell Synthesis Research 8.0, Osaka, Japan, November, 2015 [

Invited talk

]
川又生吹, Toward Programmable and Autonomous DNA Computing, 分子ロボティクス若手研究会, 東京工業大学田町キャンパス, 2015年8月
川又生吹, 高畠芙美, 村田智, 萩谷昌己, DNA コンピューティングを使った時空間的ゲルゾル,ゾルゲル相転移, バイオ高分子シンポジウム 2015, 東京工業大学大岡山キャンパス, 2015年7月
Ibuki Kawamata, Toward Spatiotemporal Gel-sol and Sol-gel Transitions by Programmed Nano-scale DNA Reactions, The International Conference on Small Science (ICSS 2014), Eaton Hotel, Hong Kong, December, 2014 [

Invited talk

]
Ibuki Kawamata, Satoshi Murata, Masami Hagiya, Spatial Sol-Gel Transition by Diffusing DNA Strand that Triggers Hybridization Chain Reaction, Molecular Robotics Session, Chem-Bio Informatics Society (CBI) Annual Meeting 2014, Tower Hall Funabori, Tokyo, October, 2014
Ibuki Kawamata, Satoshi Murata, Masami Hagiya, Macro Scale Spatio-Temporal Gel-Sol Transition by Nano Scale DNA Hybridization Reaction, 11th Annual Conference on Foundations of Nanoscience: Self-Assembled Architectures and Devices (FNANO14), Cliff Lodge, Snowbird, Utah, April, 2014
Ibuki Kawamata, Satoshi Murata, Masami Hagiya, Toward Spatial and Temporal Gel-Sol Transition of Hydrogel Driven by DNA Hybridization Reaction, Molecular Robotics Session, Chem-Bio Informatics Society (CBI) Annual Meeting 2013, Tower Hall Funabori, Tokyo, October, 2013
川又生吹, 萩谷昌己, 化学反応系の複雑さと分子ロボットの知能, 人工知能学会合同研究会 第51回分子生物情報研究会, 慶應義塾大学 日吉キャンパス来往舎, 2012年11月
Ibuki Kawamata, Nathanael Aubert, Masahiro Hamano, Masami Hagiya, Abstraction of Graph-Based Models of Bio-Molecular Reaction Systems for Efficient Simulation, The 10th Conference on Computational Methods in Systems Biology (CMSB2012), The Royal Society, London, October, 2012
Ibuki Kawamata, Nathanael Aubert, Masahiro Hamano, Masami Hagiya, Analyzing Computational Complexity of RNA Interference by Abstraction, 6th International Workshop on Natural Computing (IWNC6), Sanjo Conference Hall, University of Tokyo, March, 2012
Ibuki Kawamata, Fumiaki Tanaka, Masami Hagiya, Abstraction of DNA Graph Structures for Efficient Enumeration and Simulation, International Conference on Parallel and Distributed Processing Techniques and Applications (PDPTA'11), Technical Session on Mathematical Modeling and Problem Solving, Las Vegas, Nevada, July, 2011
川又生吹, 田中文昭, 萩谷昌己, 分子反応系の自動設計およびDNAのモデリング, 2011年度人工知能学会全国大会, アイーナ いわて県民情報交流センター, 2011年6月
Ibuki Kawamata, Daisuke Kiga, Masanori Arita, Fumiaki Tanaka, Masami Hagiya, Traceable and Sharable Database of Biological Experiments in Synthetic Biology, International Conference on Bioinformatics 10, Waseda University International Conference Center, Tokyo, September, 2010
川又生吹, 田中文昭, 萩谷昌己, DNAオートマトンの自動設計, 分子ロボティクス例会, 田町キャンパスイノベーションセンター, 2010年7月
Ibuki Kawamata, Fumiaki Tanaka, Masami Hagiya, Automatically Designed DNA Automaton, The 16th International Meeting on DNA Computing and Molecular Programming, Hong Kong University of Science and Technology, Hong Kong, June, 2010 [

ISNSCE Award

]
Ibuki Kawamata, Fumiaki Tanaka, Masami Hagiya, Automatic Design of DNA Logic Gates Based on Kinetic Simulation, The 15th International Meeting on DNA Computing and Molecular Programming, University of Arkansas, Fayetteville, Arkansas, June, 2009
Oral presentations by collaborators (not an exhaustive list)
西山晃平, 松本大輝, ケヤ ジャナット ジャキア,

川又生吹

, 野村M.慎一郎, 角五彰, DNAコンピューティングを用いた分子ロボットの自動制御, 生物物理学会 第59回年会, オンライン, 2021年11月 [

学生発表賞

]
安部桂太,

川又生吹

, 鈴木勇輝, 野村M.慎一 郎, 村田智, DNA反応拡散系によるゲル媒質中でのパターン形成, 第30回自律分散システムシンポジウム, 名城大学, 2018年1月 [

2018年度計測自動制御学会学術奨励賞

]
show/hide rest
Conference poster presentations
(including presentations by collaborators, but not an exhaustive list)
川又生吹, 山下雄大, 村田智, サブミクロンスケールのトラス型DNAナノ構造体の精密設計, CHEMINAS 47, 東北大学, 2023年5月 [

Lab on a Chip outstanding research award (RSC award)

]
山下雄大,

川又生吹

, 村田智, スケーラブルな大規模DNAトラス構造体の設計と構築, 第6回分子ロボティクス年次大会, 仙台, 2022年11月 [

分子ロボティクス若手奨励賞受賞

]
吉田海,

川又生吹

, 濵田省吾, 松林秀明, 村田智, 野村 M. 慎一郎, 人工細胞間でのDNA配列情報の伝達に向けた分子トランスデューサの研究, 第6回分子ロボティクス年次大会, 仙台, 2022年11月 [

分子ロボティクス若手奨励賞受賞

]
松本大輝, 西山晃平,

川又生吹

, 村田智, 角五彰, 野村M.慎一郎, 微小管群ロボット操作のための人工DNAフェロモンの開発, 第5回分子ロボティクス年次大会, オンライン, 2021年11月 [

分子ロボティクス若手奨励賞受賞

]
岩渕祥璽, 佐藤佑介,

川又生吹

, 村田智, 野村M.慎一郎, 巨大リポソーム膜面上でのサイズ選択的分子透過を実現するDNAオリガミ人工ナノポア, 第5回分子ロボティクス年次大会, オンライン, 2021年11月 [

分子ロボティクス若手奨励賞受賞

]
安部桂太,

川又生吹

, 野村M.慎一郎, 村田智, DNAによる反応拡散系のプログラムとハイドロゲル中のパターン形成, 第2回分子ロボティクス年次大会, 東京工業大学, 2019年3月 [

分子ロボティクス若手奨励賞受賞

]
川又生吹, 吉澤慧, 高畠芙弥, 浅沼浩之, 野村M.慎一郎, 村田智, 萩谷昌己, DNAによるゾルゲル・ゲルゾル相転移の時空間発展 ビーズ内・ビーズ間DNA情報通信, 新学術領域分子ロボティクス領域会議, 愛知県蒲郡, 2016年3月 [

若手奨励賞

]
Satoru Yoshizawa,

Ibuki Kawamata

, Shin-ichiro M. Nomura, Satoshi Murata, Molecular information processing in micro gel beads with entrapped DNAs, The 21th International Meeting on DNA Computing and Molecular Programming, Harvard Univeristy, Cambridge, Massachusetts, August, 2015 [

Student Poster Award

]
Ban Okabayashi,

Ibuki Kawamata

, Shin-ichiro M. Nomura, Chem-Bio Informatics Society (CBI) Annual Meeting 2014, Tower Hall Funabori, Tokyo, October, 2014 [

Student Poster Award

]
Ibuki Kawamata, Satoshi Murata, Masami Hagiya, Toward Spatial and Temporal Gel-Sol Transition of Hydrogel Driven by DNA Hybridization Reaction, Chem-Bio Informatics Society (CBI) Annual Meeting 2013, Tower Hall Funabori, Tokyo, October, 2013 [

Excellent Poster Award

]
show/hide rest
Teaching and mentoring
分子ロボティクス基礎, 4/19, 4/26担当, 2023年度 前期
東北大学工学部 機械知能・航空実験Ⅰ, テーマ6 管内流れ, 2023年度 前期
所属研究室, 学部卒業生4名, 修士修了生7名, 博士修了生1名 2023年3月
東北大学工学部 機械知能・航空実験Ⅱ, テーマ2 DNAナノエンジニアリングの基礎, 2022年度 後期
分子ロボティクス基礎, 4/20, 4/27担当, 2022年度 前期
東北大学工学部 機械知能・航空実験Ⅰ, テーマ6 管内流れ, 2022年度 前期
所属研究室, 学部卒業生3名, 修士修了生5名, 2022年3月
東北大学工学部 機械知能・航空実験Ⅱ, テーマ2 DNAナノエンジニアリングの基礎, 2021年度 後期
分子ロボティクス基礎, 5/12担当, 2021年度 前期
東北大学工学部 機械知能・航空実験Ⅰ, テーマ6 管内流れ, 2021年度 前期
所属研究室, 学部卒業生5名, 修士修了生3名, 2021年3月
東北大学工学部 機械知能・航空実験Ⅱ, テーマ2 DNAナノエンジニアリングの基礎, 2020年度 後期
分子ロボティクス基礎, 5/27担当, 2020年度 前期
東北大学工学部 機械知能・航空実験Ⅰ, テーマ6 管内流れ, 2020年度 前期
所属研究室, 学部卒業生4名, 修士修了生3名, 2020年3月
東北大学工学部 機械知能・航空実験Ⅱ, テーマ2 DNAナノエンジニアリングの基礎, 2019年度 後期
所属研究室, 学部卒業生1名, 2019年9月
分子ロボティクス基礎, 7/2担当, 2019年度 前期
東北大学工学部 機械知能・航空実験Ⅰ, テーマ6 管内流れ, 2019年度 前期
所属研究室, 学部卒業生4名, 修士修了生6名, 2019年3月
東北大学工学部 機械知能・航空実験Ⅱ, テーマ2 DNAナノエンジニアリングの基礎, 2018年度 後期
分子ロボティクス基礎, 7/3担当, 2018年度 前期
東北大学工学部 機械知能・航空実験Ⅰ, テーマ6 管内流れ, 2018年度 前期
所属研究室, 学部卒業生5名, 修士修了生1名, 2018年3月
修士修了生1名, 博士修了生1名, 2017年9月
所属研究室, 学部卒業生5名, 修士修了生5名, 2017年3月
東北大学工学部 機械知能・航空実験Ⅱバイオロボットシステムコース, テーマ7 DNAナノエンジニアリングの基礎, 2016年度 後期
東北大学工学部 機械知能・航空実験Ⅰ, テーマ2 光弾性, 2016年度 前期
所属研究室, 学部卒業生5名, 修士修了生7名, 2016年3月
東北大学工学部 機械知能・航空実験Ⅱバイオロボットシステムコース, テーマ7 DNAナノエンジニアリングの基礎, 2015年度 後期
東北大学工学部 電気工学実験, テーマ8 回路ミュレーション, 2015年度 後期
所属研究室, 学部卒業生1名, 2015年9月
分子ロボティクス基礎, 5,6,7回目担当, 2015年度 前期
所属研究室, 学部卒業生4名, 修士修了生3名, 2015年3月
東北大学工学部 機械知能・航空実験Ⅱバイオロボットシステムコース, テーマ7 DNAナノエンジニアリングの基礎, 2014年度 後期
東北大学工学部 電気工学実験, テーマ8 回路シミュレーション, 2014年度 後期
Teaching assistant: 情報科学基礎実験(2009年冬学期), 留学生チューター(三名)
Conference committee, international competition, and other major contributions
モデレーター, CBI学会2023年フォーカストセッションFS07「分子ロボティクス研究会」, 船堀, 2023年10月
展示ブース解説者, 日本科学振興協会(JAAS)「会いに行ける科学者フェス」, 「DNAでロボットをつくる未来をわたしも一緒に考える」, 秋葉原UDX, 東京, 2023年10月
主催, DNAナノ構造体のモデル化および可視化のためのソフトウェア講習, 仙台, 2023年9月
実行委員, 分子ロボティクス夏の学校2023, オンライン, 2023年
Steering Committee (Accounting), BIOMOD 2023, November, 2023
プログラム委員, CBI学会2023年大会, 船堀, 2023年10月
幹事(ウェブ担当), 分子ロボティクス研究会, 2023年
Local Organization Committee, the 29th International Conference on DNA Computing and Molecular Programming (DNA29), September, 2023
Program Committee, the 29th International Conference on DNA Computing and Molecular Programming (DNA29), 2023
Chair, PDAA2 session in CANDAR 2022, Online, November, 2022
川又生吹, 時空間的に発展するDNA計算ゲルオートマトンの研究の紹介, お茶の水女子大学, オンライン, 2022年11月 (講義)

大会実行委員長

, 第6回分子ロボティクス年次大会, 仙台, 2022年11月 [「我々は生命を創れるのか」に藤崎先生のサインをもらいました。ありがとうございます!]
プログラム委員, CBI学会2022年大会, 船堀, 2022年10月
Committee, Team E mentor, BIOMOD Japan Open 2022, Online, September, 2022
実行委員, 分子ロボティクス夏の学校2022, オンライン, 2022年
Sub-reviewer, the 28th International Conference on DNA Computing and Molecular Programming (DNA28), 2022
日本科学未来館オープンラボ説明要員, 対話実験「うごく! ふえる? 10万分の1ミリのロボット、君ならどう使う?」, 日本科学未来館, 東京, 2022年6月

主査

, 知能分子ロボティクス調査研究会, 2022年
Committee, Team D mentor, BIOMOD Japan Open 2021, Online, November, 2021
プログラム委員, 第5回分子ロボティクス年次大会, オンライン, 2021年11月
実行委員, 分子ロボティクス夏の学校2021, オンライン, 2021年

副主査

, 知能分子ロボティクス調査研究会, 2021年
プログラム委員, CBI学会2021年大会, オンライン, 2021年10月
Special Issue Editor, Nano and Micro Scale Fabrication for Molecular Cybernetics and Molecular Robotics, Micromachines, 2021
プログラム委員, 第4回分子ロボティクス年次大会, オンライン, 2020年11月
プログラム委員, CBI学会2020年大会, オンライン, 2020年10月
Committee, super mentor, BIOMOD Japan Open 2020, Online, September, 2020
川又生吹, DNAで創る超微小ロボットの部品~学生分子ロボットコンテストで世界一を獲得した東北大学の成果~, 韮山高校, 静岡, 2019年12月 (出張講義)
Team Sendai. Jack and DNA stalk, International Bio-Molecular Design Competition (BIOMOD 2019), Byers Auditorium in Genentech Hall of Mission Bay Campus at University of California, Cambridge, San Francisco, California, October, 2019, link to our wiki [

3rd place for Grand Prize, 1st place for Best Audience Favorite, 1st place for Best Presentation, Gold for Project Award

]
川又生吹, 時空間的に発展するDNA計算ゲルオートマトンの研究の紹介, 情報科学特別講義Ⅴ, お茶の水女子大学, 東京, 2019年10月 (出張講義)
評議員, 「細胞を創る」研究会, 2019年10月~2022年10月
プログラム委員, CBI学会2019年大会, 船堀, 2019年10月

プログラム委員長

, 「細胞を創る」研究会12.0, 松山, 2019年10月
Organizer, BIOMOD Japan Meeting 2019, Institute of Industrial Science, The University of Tokyo, August, 2019
Sub-reviewer, the 25th International Conference on DNA Computing and Molecular Programming (DNA25), 2019
文部科学省 科学技術・学術政策研究所 科学技術予測センター NISTEP専門調査員, 2019年~
Team Sendai. DNA Transfolder, International Bio-Molecular Design Competition (BIOMOD 2018), Byers Auditorium in Genentech Hall of Mission Bay Campus at University of California, Cambridge, San Francisco, California, October, 2018, link to our wiki [

Grand Prize, 1st place for Best Youtube video, 1st place for Best Website, 2nd place for Best Presentation, 3rd place for Best Audience Favorite, MOLBOT award, Gold for Project Award

]

大会運営事務局長

, 「細胞を創る」研究会11.0, 仙台, 2018年10月
Program Committee, the 24th International Conference on DNA Computing and Molecular Programming (DNA24), 2018
Ibuki Kawamata. Graph Golf, The Order/Degree Problem Competition, 2017, Ranking [

3rd place of General Graph Widest Improvement ranking, 3rd place for General Graph Deepest Improvement ranking, 1st place for Grid Graph Widest Improvement ranking, 3rd place for Grid Graph Deepest Improvement ranking

]
Program Committee, the 23rd International Conference on DNA Computing and Molecular Programming (DNA23), 2017
Team Sendai. DNA domino, International Bio-Molecular Design Competition (BIOMOD 2016), Byers Auditorium in Genentech Hall of Mission Bay Campus at University of California, Cambridge, San Francisco, California, October, 2016, link to our wiki [

2nd place of Grand Prize, 2nd place for Best Youtube video, 3rd place for Best Presentation, MOLBOT award, Gold for Project Award

]
Team Sendai. Size-controllable Linear Homomultimer, International Bio-Molecular Design Competition (BIOMOD 2015), Wyss Institute for Biologically Inspired Engineering at Harvard University, Cambridge, Massachusetts, November, 2015, link to our wiki [

Grand Prize, 1st place for Best Youtube video, 2nd place for Best Audience Favorite, 2nd place for Best Presentation, 3rd place for Best Wiki, Gold for Project Award

]

研究会主催

, 第一回分子ロボティクス若手の会, 仙台, 2015年6月
Team Sendai. Universal Strand Generator, International Bio-Molecular Design Competition (BIOMOD 2014), Wyss Institute for Biologically Inspired Engineering at Harvard University, Cambridge, Massachusetts, November, 2014, link to our wiki [

3rd place for Grand Prize, 3rd place for Best Audience Favorite, 3rd place for Best Presentation, 2nd place for Best Wiki, Gold for Project Award

]
Team UT-Komaba. DNA Screw, International Bio-Molecular Design Competition (BIOMOD 2013), Wyss Institute for Biologically Inspired Engineering at Harvard University, Cambridge, Massachusetts, November, 2013, link to our wiki [

Annual MOLBOT Award, Gold medal for Project Award

]
Team Sendai. Lipo-HANABI, International Bio-Molecular Design Competition (BIOMOD 2013), Wyss Institute for Biologically Inspired Engineering at Harvard University, Cambridge, Massachusetts, November, 2013, link to our wiki [

3rd place for Grand Prize, 2nd place for Best YouTube Video, 3rd place for Best Presentation, 3rd place for Best Wiki, Gold for Project Award

]
Jisu Lee, Takahiro Odera, Marina Kobayashi, Takayuki Iida, Aya Chikatomo, Tomoki Nakamura, Ayuka Takayanagi, Kei Nishikawa, Taira Miyakate, Naoki Wake, Yuichi Nishiwaki,

Ibuki Kawamata

, Teruo Fujii, Akira Suyama, Masami Hagiya (UT-Hongo). DNA Shell, International Bio-Molecular Design Competition (BIOMOD 2012), Wyss Institute for Biologically Inspired Engineering at Harvard University, Cambridge, Massachusetts, November, 2012, link to our wiki [

Gold for Project Award

]
川又生吹, 江木聡志. Egisonで麻雀, Egison ワークショップ, 富士ソフトアキバプラザ, 2012年7月
Satoshi Egi,

Ibuki Kawamata

, Kentaro Honda, Tetsuri Moriya, Yuichiro Nakagawa, Kosuke Ono, Yoichi Hirai (egisonists). ICFP Programming Contest 2012, July, 2012 [

Passed 1st and 2nd rounds, went to the final round for lightning division

, resulting in 18th out of 98 teams (even 195 teams were in main division, only 98 teams seemed to meet the deadline of lightning division)]
Sara Mitsunari, Kiyohiko Inoue, Takafumi Hayashi, Hideki Kawamura, Ryuichi Kyan, Kaito Sugaya, Zicong Zhang, Hiroshi Matsukawa,

Ibuki Kawamata

, Masahiro Takinoue, Daisuke Kiga, Ken Komiya, Akihiko Konagaya, Masayuki Yamamura, Masami Hagiya (Team Japan Tokyo). DNA ciliate, International Bio-Molecular Design Competition (BIOMOD 2011), Wyss Institute for Biologically Inspired Engineering at Harvard University, Cambridge, Massachusetts, November, 2011, link to our wiki [

1st runner up for Grand Prize, 2nd prize for Best YouTube Video, Gold for Project Award

]
瀬名秀明先生特別講演:分子ロボティクスのSFヴィジョン(川又が要約), 平成23年度分子ロボティクス合宿研究会, 熱海, 2011年2月 [「パラサイトイブ」に瀬名先生のサインをもらいました。ありがとうございます!]
Shinya Tahara, Tomohiro Koizumi, Hiroyuki Hirota, Tomonobu Wakabayashi, Nao Nakatani, Yui Oshima, Hiroshi Shiba, Yu Takeyama, Go Shima, Akifumi Nishida, Kazuaki Amikura, Takeshi Kikuta, Ryoji Sekine, Shotaro Ayukawa,

Ibuki Kawamata

, Daisuke Kiga, Masayuki Yamamura, Masami Hagiya. Terraforming of Mars, International Genetically Engineered Machine competition 2009 (iGem2009), Massachusetts Institute of Technology, Cambridge, Massachusetts, October-November, 2009, link to our wiki [

Gold medal

]